When Maurizio Sarri was appointed as the new manager of his boyhood club Napoli back in 2015, people were sceptical about his long-term future when he was only offered a one year contract.
But after finishing runners-up in his first season, he was offered a three-year deal and has not looked back since.
So why are his services attracting the likes of Chelsea and Tottenham?
Early in his career, Sarri brought Empoli back to the Serie A after a six-year absence, putting the first year disappointment of losing the playoff final behind him and firing them to the 2nd automatic qualification spot in the 2013/14 season.
The Italian is particularly praised for his integration of youth and was evident in the next season where against all odds guided Empoli to a 15th place finish, and safety in Serie A. And with the dismissal of Rafa Benitez at Napoli, the job for Sarri was a match made in heaven.
His tenure so far can be seen as nothing less than brilliant, with Napoli playing some of the most thrilling attacking football in Europe and ending 2017 top of the Serie A. Their first league defeat came as late as December, ending a ten game-winning run for the Italian giants. This form earned them their first Campioni d'Inverno (Winter champions) for 26 years.
The success of the front three, Dries Mertens, Lorenzo Insigne and Jose Callejón has been central to everything positive for Napoli this season, notching 32 goals between them in Serie A.
But it's not just their goals that are making the headlines, it's the thrilling combination play at lightning pace which has destroyed many defences this season.
The positional change of Mertens, in particular, has been something Sarri implemented upon coming to Napoli to replace their talisman Gonzalo Higuain; who was bought for around €90 million by Juventus in the summer of 2016. This change had an instant affect when the Belgian netted 28 goals which lifted Napoli to a 3rd place finish in 2017.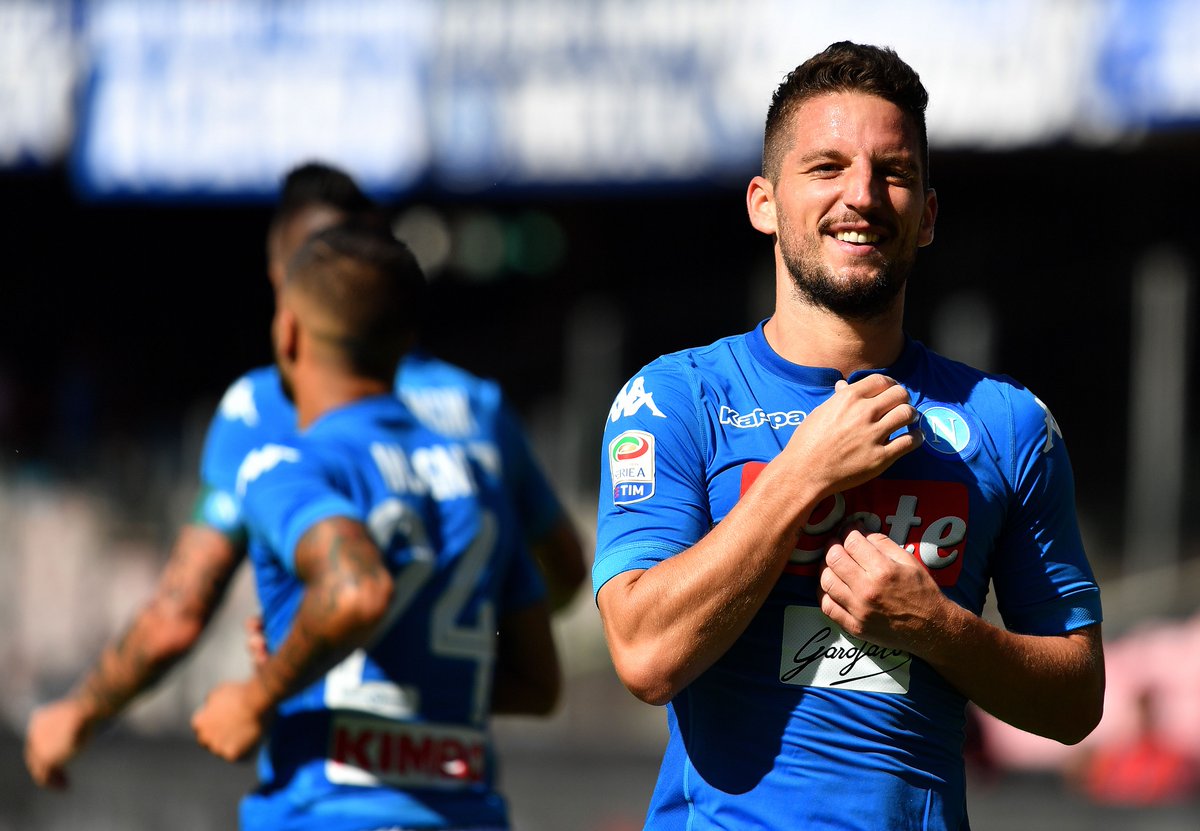 With Juventus only currently sitting two points ahead of Napoli, the game in Turin on the 22nd April looks like a title decider, with Sarri vying for his first taste of silverware in his managerial career.
One thing for sure though, if Napoli goes on to lift the title at the end of May, they will have a tough job hanging on to Sarri. With the fact Antonio Conte looks like he may be parting ways with Chelsea, Sarri may be tempted by the Premier League. And with the success of Pep Guardiola's attacking football this season, you do wonder if Maurizio Sarri may feel his style could be implemented in English football in years to come.